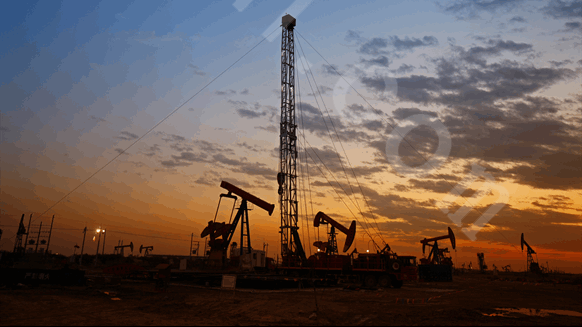 Canadian Producers Turn to Oil Trucks-- The highways of Saskatchewan show just how desperate Canadian oil producers are to get their crude to market.

Tanker trucks laden with oil are journeying almost 500 miles (800 kilometers) to pipeline and rail terminals. It's a phenomenon that Ken Boettcher, president of Three Star Trucking Ltd. in Alida, Saskatchewan, started to see three or four months ago when oil shippers around Kindersley, near the Alberta border, began requesting trucks to move their crude, in some cases, as far south as North Dakota.

Norwegian Firm Wins $100MM Johan Sverdrup Work.Norway-headquartered services company Kvaerner revealed Wednesday that it has signed a contract worth approximately $107 million (NOK 900 million) with Equinor for the delivery of a steel substructure for the Johan Sverdrup Phase 2 process platform.

Crude oil continued its downward momentum Wednesday that began at the beginning of this week.The December futures price for a barrel of West Texas Intermediate (WTI) crude oil fell by 87 cents Wednesday to settle at $65.31. The intraday range for the benchmark was a high of $67 even and a low of $65.01.

Enterprise begins construction of Delaware basin gas plant. Enterprise Products Partners LP (EPP) has started construction of a seventh natural gas processing plant in the Delaware basin.Situated in Loving County, Tex., the Mentone cryogenic gas processing plant will have the capacity to process 300 MMcfd of gas and extract more than 40,000 b/d of NGLs upon its startup in first-quarter 2020, EPP said.

EIA: US crude inventories increase 3.2 million bbl. US crude oil inventories, excluding the Strategic Petroleum Reserve, increased by 3.2 million bbl for the week ended Oct. 26, according to data from the US Energy Information Administration.At 426 million bbl, US crude oil inventories are about 2% above the 5-year average for this time of year, the report indicated.
Relevant articles