REALIZE STANDARDIZED PLATFORM OPERATION,
STANDARDIZED COMMODITY INFORMATION, TRANSPARENT PRICE
Erui e-commerce platform (www.erui.com), independently developed by Erui,
is a B2B cross-border e-commerce platform for energy equipment industrial products for customers,
which can provide customers with product search, order query, quick quotation, product query, customized services,
credit application, spot warehouse, local currency settlement, the whole industrial chain solutions,
after-sales service and other professional services. Customers can achieve
one-stop procurement of industrial products in the oil and gas industry by using Erui website.
ERUI APPERUI APP
Erui creates an intelligent APP integrating procurement and sales to
improve use rexperience integrating portal and mall functions. Customers
and market personnel can check product information, initiate inquiry,
check quotation through mobile APP. Product search, add to shopping
cart, help you find goods, oorder status query, logistics status query,
quick quotation system.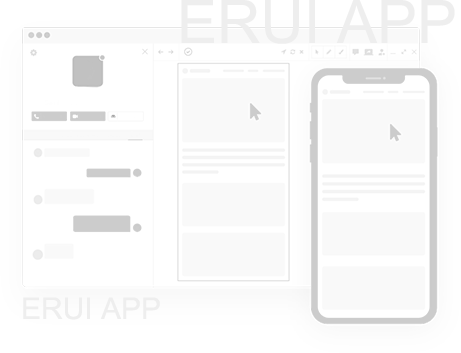 EFFICIENT SUPPLY CHAIN SERVICE E-PLATFORM IN OIL & GAS INDUSTRY
Erui International Electronic Commerce Co., Ltd. is the first cross-border industrial Internet platform in China for providing industrial products in the vertical
sector of Oil & Gas field. With the mission of creating an efficient supply chain, and with the assistance of Internet, IoT ( Internet of Things ) and big data,
Erui is committed to reducing industry costs and improving industry efficiency continuously by providing customers with products, technologies,
platforms, supply chain finance, warehousing & logistics, digital marketing and other full eco-system services.