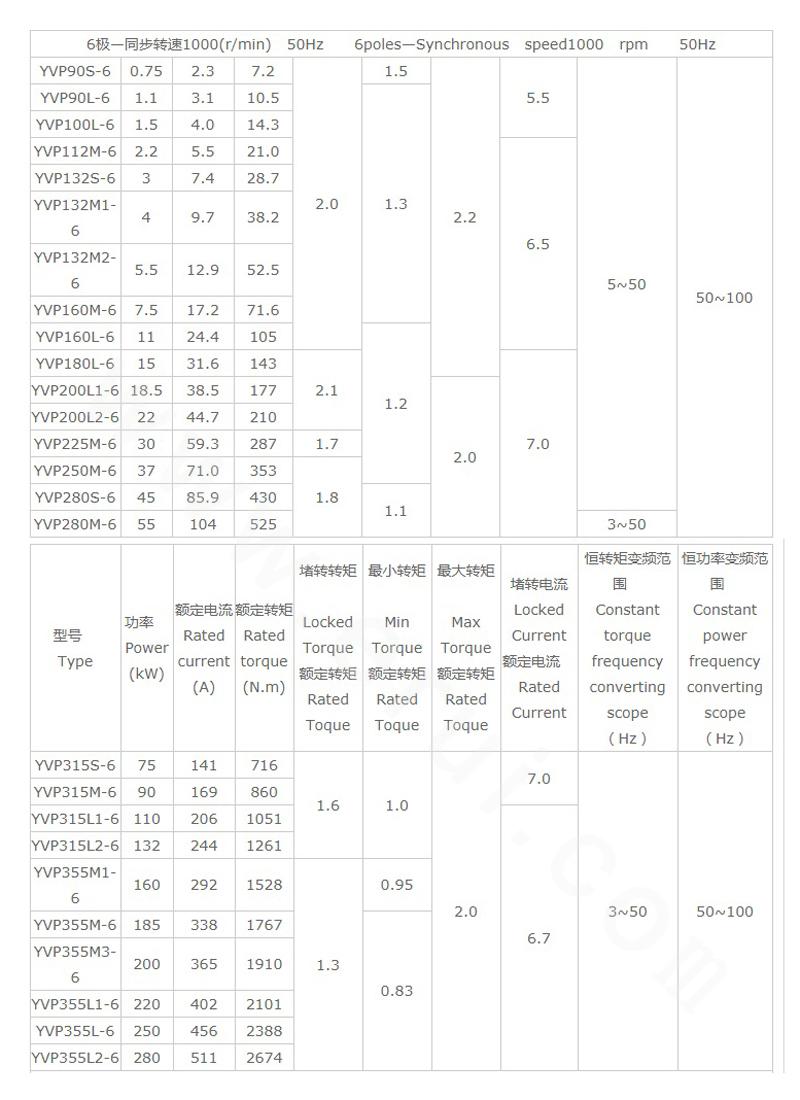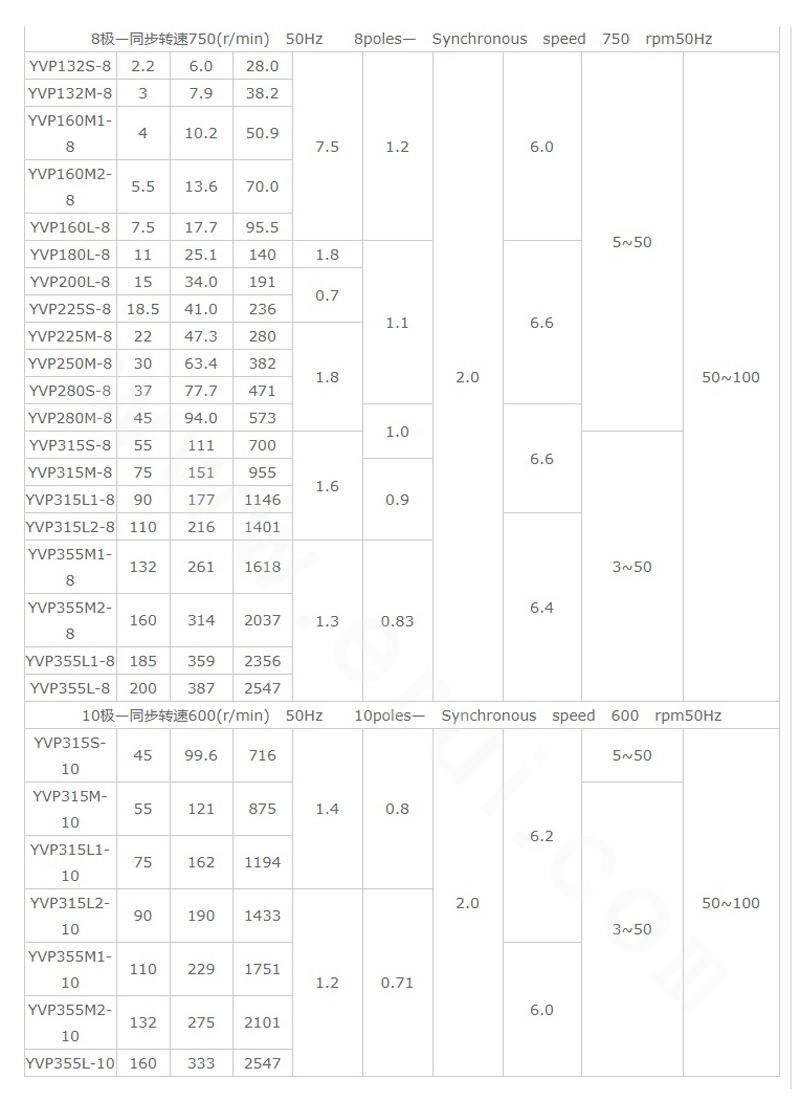 1.YVP series motor is a specially designed and asynchronous inverter supporting AC variable frequency stepless speed regulation asynchronous motor that can work under variable frequency power supply and be with and without encoder.
2. This series product's speed adjusting range is that it operates at 5-50Hz constant torque and 50-100Hz constant power supply and features smooth operation and small torque ripple. According to the requirements of use, it is divided into the encoder carrying and encoder-free type. It is install with a separate fan cooling device that makes the motor at different speeds have a good cooling effect. The motor with encoder starts more stably and can be more accurately controlled.
3. This series product is applicable to occasions for fans, water pumps, hydraulic stations, plastic machinery, papermaking machinery, rubber machinery, etc., which can replace the YCT series motor due to its higher efficiency and control precision.
1. Seat center height: H80~H355mm
2. Rated output power: 0.55kW~315kW
3. Rated voltage and frequency: 380V, 50Hz (can be customized as needed).
4. Frequency adjustment range: 5-100Hz
4. Protection grade: IP54, IP55
5. Heat classification: 155 (F)
6. Cooling method: IC416
JB/T 12220-2015;JB/T 12219-2015;GB/T 28562-2012
---
12 months from the date of delivery